Open to Everyone!
Tuesday 28th June 2022
Meeting time: 1.30pm at the Falkirk Wheel.
There will be both shorter and longer walk options on the day.
The weather is getting better and this is a great way to stay active and meet up with friends or make new friends.
We are also keen for people living with dementia or other long term conditions to take part.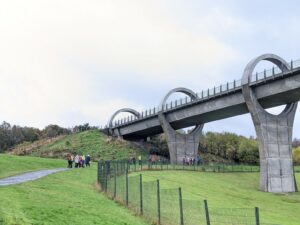 If you would like more information or to sign up for our walks (which are all free) please contact May on 07795 283 804 or email may.richmond@nhs.scot