We're recruiting volunteer Walk Leaders to help support our various walks across the Falkirk District and Clackmannanshire.
Training is taking place on: Monday 21st February 2022 10am-12.30pm.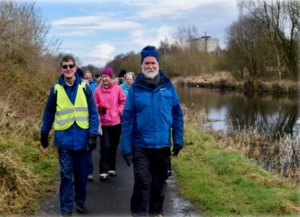 Do you have an interest in walking?
Are you keen to support others to improve their health?
Are you looking to give something back to your community?
We would love to hear from you!
Informal online training and equipment will be provided.
For further information or to show your interest, please email may.richmond@nhs.scot or call her on 07795 283 804.